On October 16th, Ontario High School crowned Melissa Andrade its 2014 Homecoming Queen, making her the first student with special needs in the history of the school to ever win the crown. Andrade, has Cerebral Palsy, and a smile of positivity that's determined to break all barriers.
Andrade ran, what is reported by ABC 7 news to be an "aggressive campaign for the court." One of the members of the football team, Jason Lara, has a cousin in a wheelchair, and wanted to help with Andrade's campaign. Bringing another puzzle piece to this real life fairytale, the football player asked Andrade in front of the entire school to "roll with him to homecoming," and undoubtedly, she said, "Yes!"
"That was crazy. I loved it," said Andrade.
"When I saw her smile, I actually felt like crying," Lara said.
Although being declared queen was her ultimate dream, the push for the crown meant something much more. Her mother, Michelle Ohanian told us, "She wants to show the world that kids in wheelchairs can do anything!!!"
And that she did! On the evening of the Homecoming game, nervous but excited, Andrade took the field with her fellow court members to hear the results.
"This year's homecoming queen is Melissa Andrade!"
Andrade's overjoyed smile lit up the stadium. A roar of cheers in support of the decision came from the stands. The entire football team came over to congratulate the new queen. And right next to her, ready with big hugs, was her mother, Michelle Ohanian.
Ohanian accounted to us, "Melissa has always been a motivated determined kid. She went from shy quiet to social butterfly after explaining to her what a 'smile' can do! She didn't like people staring at her with the look of curiosity. As a mom it was my job to teach her that 'differences' are ok and normal, people just need to be educated with the differences! With that said Melissa took it upon herself to talk to young children about her chair to educate them about disability….from then on she decided that was her goal! She wants to visit schools in the future as a speaker to educate kids."
Andrade is already starting to leave her mark, inspiring an entire community at Ontario High School and even catching the attention of the infamous blogger Perez Hilton. Born 27 weeks early due to a car accident, Andrade has gone through hip surgeries and many other challenges, but with her positive attitude and strong family support, Andrade's future looks boundless. She is a role model for people of all abilities.  Andrade truly embodies what she says when she advises others to, "Always keep their head up no matter what."
Photos courtesy of Michelle L Ohanian: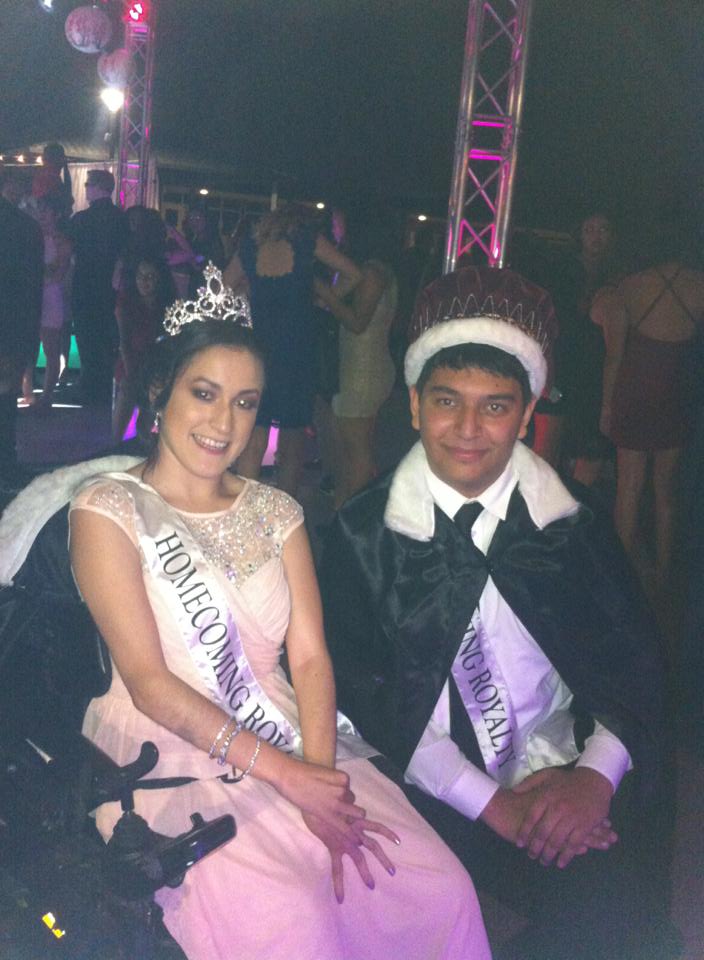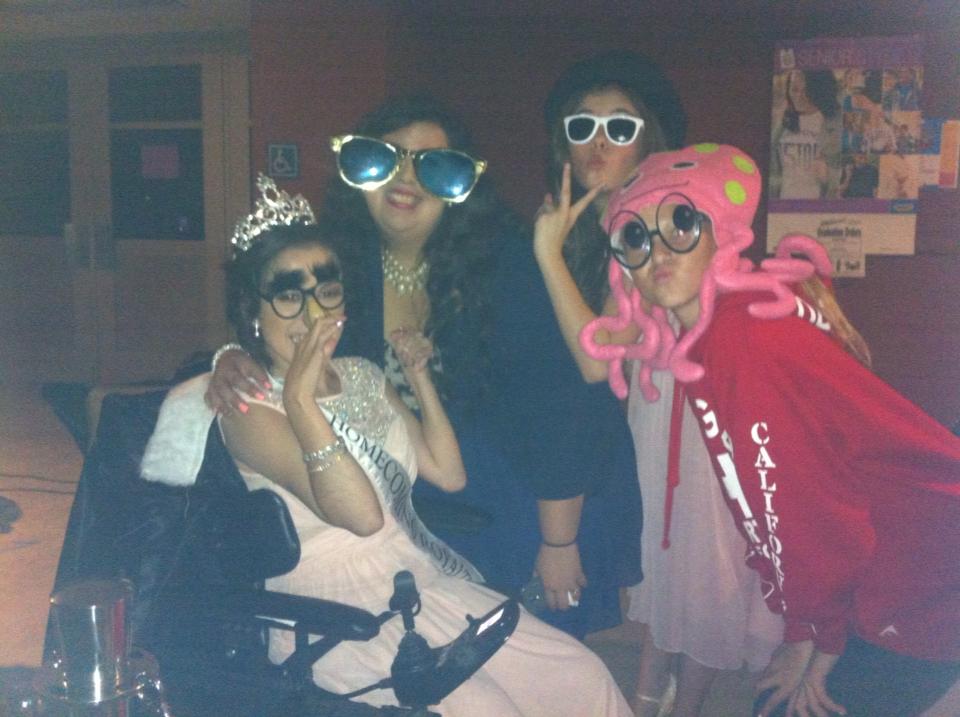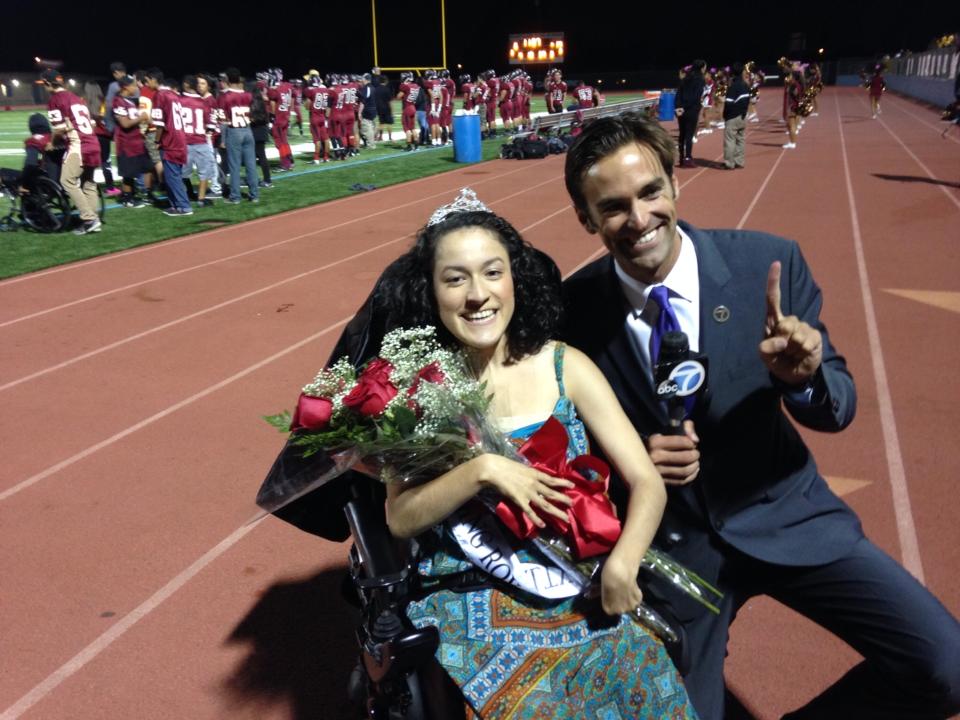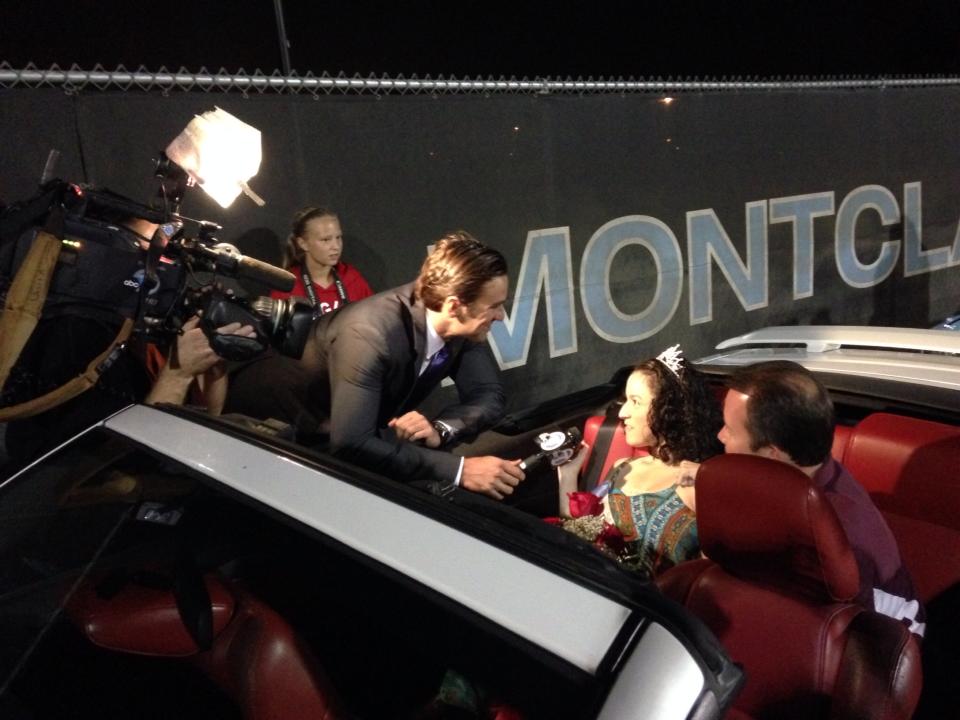 Watch Andrade's crowning moment on ABC 7 News.
For more stories of inspiration, visit CerebralPalsy.org or call the MyChild™ Call Center, where our compassionate call center representatives are here to provide unlimited inspiration and support.