The MyChild™ call center will provide you with information designed to educate and empower individuals touched by Cerebral Palsy. At our call center, caring and compassionate representatives can also supply informational kits on important topics as diverse as identifying product and service providers, maximizing potential, applying for government or housing assistance and seeking community support. All of our kits are sent free of charge and the telephone number is toll-free. You can call as often as you like and you'll speak with our call center for as long as you need our help.
Most importantly, the MyChild™ call center is a source of help and support. If your child has Cerebral Palsy, you're not alone. MyChild™ is along for the journey from the moment a family is awaiting or receiving diagnosis, to managing care plans, seeking to maximize potential and transitioning into adulthood. If you have a question, the MyChild™ call center has information, resources, contacts and unlimited inspiration to share.
The MyChild™ call center is open from 9 a.m. to 5 p.m., Monday through Friday, EST. If you call after hours, leave a message, and we'll promptly return your call, usually within one business day. If you need assistance, please call. We're here for you!
We look forward to hearing from you!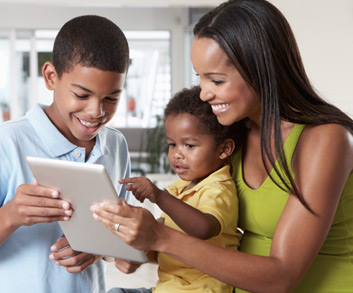 About MyChild™
As a comprehensive resource for everything related to Cerebral Palsy, MyChild™ provides information, tips, resources, encouragement and inspiration to individuals touched by Cerebral Palsy.
Most parents today are so busy with medical appointments, family obligations, and work that it can be difficult, if not impossible, to spend hours looking for resources. MyChild™'s comprehensive website is designed as a one-stop destination for information about treatments, resources and inspiration. The information is on one website for easy, time-sensitive access day or night. And, if you still have questions, our call center representatives are available to assist. To learn more,