We like to share a wide range of information on our Facebook Page, most often profiling the achievements and assistance available for children. However, we also like to show the incredible accomplishments that adults with Cerebral Palsy have accomplished. In doing so, we hope that the efforts inspire those who do not know what the future can hold for their child. One outspoken author, Nicole Luongo, accomplishes both of these goals: sharing her voice regarding childhood while also demonstrating the sky is the limit for those with Cerebral Palsy.
You may recognize Nicole's name from items she has written that we have shared in the past. Beyond the content she has provided to the likes of The Mighty, she also remains active in building community around Cerebral Palsy. One extension of that, a brand new Facebook Page called "What Cerebral Palsy Looks Like," breaks down stereotypes and stigmas by providing a human approach to what is still, unfortunately, a little known topic. What drives Nicole to speak out? In her own words:
I wish the media knew that children with CP grow up to be adults with CP. Cover our stories, too. We are productive, talented members of society. And, most importantly, we are not all the same.
So why do we want to specifically point out Nicole? In short, she represents a new, amazing opportunity that exists for people with all types of Cerebral Palsy. In her pursuit of raising awareness about selective dorsal rhizotomy (SDR) and World Cerebral Palsy Day, she's carrying her voice into the CP community specifically while also helping the world widely in understanding more about Cerebral Palsy. Where her voice may have been limited in the past to the Florida media or a newsletter, the Internet provides her a vehicle for change. And that vehicle is open to all of you as well.
We speak often about the value of support groups for parents of children with Cerebral Palsy, as well as for those with CP themselves. Using the Internet to connect is an amazing way to not only remove feelings of isolation but to learn and grow yourself. The shared life experience that is made possible can help yourself but also help others; activism is not the only way to create change as simply living your life openly can make for amazing results in so many lives. Find your voice, however it may come, and, in turn, you can increase awareness and perhaps change the world.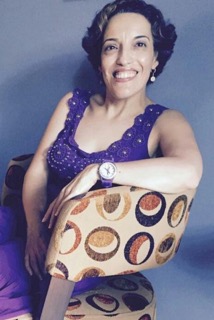 In one of her updates, Nicole describes herself as "one of the faces of Cerebral Palsy." Our hope is that her example brings more faces to the forefront, whether they are parents, advocates or those living with the condition. When that happens, stigmas fall and additional success on the part of funding, assistance, kindness and more become possible.
For more information about starting your own blog or getting active online, call the MyChild Care Team at (800) 692-4453. You can visit Nicole's blog, Twitter account, The Mighty articles, Huffington Post contributions and more by clicking through the items above.