From compiling facts on government resources and programs that can infuse a child's life with beneficial services and medical care to learning the ins and outs of the special education system, MyChild™ is a one-stop source of information.
Because various government, non-profit and privately-funded resources are abound and time-consuming to locate, we compiled a plethora of material that can give families some leads to follow as they seek the support they need and their child deserves. The information is designed to empower families to discover – and advocate for – the assistance required to make ends meet and miracles happen.
If you're on this website, you've already embarked on a journey of discovery. But to continue on that path, you'll need more information and connections. This is where you find it.
Our Mission
We strive, everyday, to be the ultimate resource for everything Cerebral Palsy. We provide information, resources, support and unlimited inspiration to all those touched by Cerebral Palsy, and other neurological conditions.
Our Vision
To provide those touched by Cerebral Palsy with the most compassionate voice, the most comprehensive resource, and the ultimate industry support network.
Our Values
Compassion, service and support.
Our Commitment
To provide parents of a child that has Cerebral Palsy, or other neurological conditions, with the help they need and the support their child deserves.
Our Company
MyChild™, including the website, CerebralPalsy.org its related Facebook page, Facebook.com/CerebralPalsyOrg; and the MyChild™ Call Center are funded and supported by attorney Ken Stern and his law firm, the Stern Law, PLLC.
Our Founder
Inspired by these brave children and their families, Ken founded MyChild™ in 1997 with the primary aim of serving as the "go-to" source of information, support and inspiration to parents and caregivers of children with Cerebral Palsy. Ken felt strongly that many parents and caregivers required this help, not only in the legal realm but in the non-legal areas of education, nutrition, treatment, and so much more. Ken Stern, Founder »
Because lawyers are frequently required to assist families of children with special needs, Ken and his law firm, the Stern Law, PLLC, and/or other lawyers with whom they may be associated or affiliated, are able to legally represent you and your child. To learn more about legal services, see TheCPLawyer.com »
Our Service Area
The United States
Our Hours
Monday through Friday, 9 a.m. to 5 p.m., EST. Our answering service is available 24 hours a day, 7 days a week.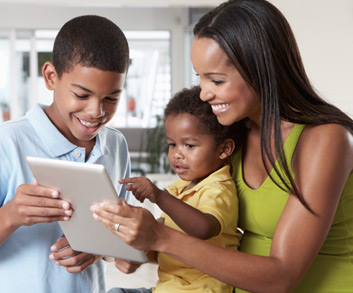 About MyChild™
As a comprehensive resource for everything related to Cerebral Palsy, MyChild™ provides information, tips, resources, encouragement and inspiration to individuals touched by Cerebral Palsy.
Most parents today are so busy with medical appointments, family obligations, and work that it can be difficult, if not impossible, to spend hours looking for resources. MyChild™'s comprehensive website is designed as a one-stop destination for information about treatments, resources and inspiration. The information is on one website for easy, time-sensitive access day or night. And, if you still have questions, our call center representatives are available to assist. To learn more,