As a comprehensive resource for individuals touched by Cerebral Palsy, we're always interested in products and services that could benefit those who visit our website or take part in our online forums.
MyChild™ provides networked resources via a call center, comprehensive database, social media web pages and online forums – all avenues that can help service providers and product vendors connect with families.
Occasionally we are able to provide our product and service vendors the opportunity to take part in feature articles, online campaigns, blog posts, newsletters, kits, and database entry so people with Cerebral Palsy can tap into resources that will improve the quality of their lives.
If you believe your product or service can help a child or adult with Cerebral Palsy meet their goals, feel free to fill out our online service provider inquiry form today.
We look forward to hearing from you!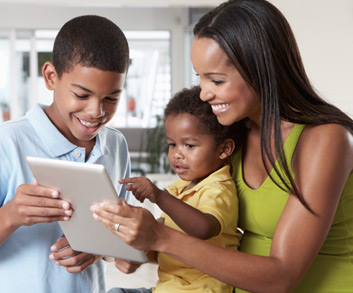 About MyChild™
As a comprehensive resource for everything related to Cerebral Palsy, MyChild™ provides information, tips, resources, encouragement and inspiration to individuals touched by Cerebral Palsy.
Most parents today are so busy with medical appointments, family obligations, and work that it can be difficult, if not impossible, to spend hours looking for resources. MyChild™'s comprehensive website is designed as a one-stop destination for information about treatments, resources and inspiration. The information is on one website for easy, time-sensitive access day or night. And, if you still have questions, our call center representatives are available to assist. To learn more,