About Ken Stern
Founder and Chief Executive Officer
The CP Lawyer and Stern Law, PLLC
Like those of many lawyers, the walls in Ken Stern's office are decorated with diplomas from college and law school, displayed alongside certificates of admission from many courts and state bar associations. In Ken's office, however, equal space is dedicated to countless photographs and thank you notes from the parents of children with special needs whose lives have been touched by this dedicated, caring professional.
Committed
Ken Stern has represented families of children with special needs for more than 30 years. With an ongoing commitment to making a difference in the lives of the families he represents, and inspired to fight for those who need assistance, Ken has successfully represented children and their families. Over the span of three decades, he has fought against local school boards, the United States government, doctors, hospitals, and insurance companies that failed to provide his clients with needed care and deserved benefits. His advocacy on behalf of children with special needs has taken Ken to numerous state legislative hearings and to the United States Congress. He has made numerous presentations before advocacy groups, hospitals, insurance companies, lawyer organizations and has provided legislative hearing testimony in support of the rights of all children with special needs.
Motivated
Despite an extraordinary career as a practicing attorney, Ken was disturbed to see more children diagnosed with Cerebral Palsy, Erb's Palsy and other neurological conditions over the years. In spite of advances in medicine, he found significant differences existed in the quality of care provided, and also noticed these shortcomings more often affected those lacking the best insurance or unable to afford the best physicians. Further, changes in the health care system along with increasing popularity of managed care had resulted not only in an increase of complicated pregnancies, but also an increase in the number of deliveries handled by less experienced physicians, interns, residents or even midwives. Ken also noticed children were sometimes harmed by the increase in deficient care, which more often than not left families to confront increased financial stress. Compounding the problem, many parents were misinformed – or had actually been deceived – about the true cause of the child's condition. Their hopes and dreams for a healthy child had been replaced with uncertainty, and even guilt. The medical system had failed them, and Ken vowed to make a continuing difference through the legal process.
Successful
Ken is responsible for winning numerous verdicts, and for securing many multi-million dollar settlements for parents whose children may have been wronged in some way by the medical profession. Many of Ken's victories for his clients are noted in widely distributed legal journals and the national press. Please note, though, that past case results do not guarantee or predict a similar result in future cases, and the outcome is always dependent upon the facts of each case.
As a leading authority on medical malpractice, Ken has lectured on legal topics at legal association seminars. He has also testified at numerous state legislative hearings. Ken has served as the co-chair for the medical malpractice committee for a state trials lawyers association. Most of all, though, he is a vocal advocate for the rights of children with Cerebral Palsy.
With his unfailing commitment to protecting the rights of families and the children he represents, people across America are benefiting financially and emotionally from his services.
Though he lives in the suburban Detroit, Michigan area with his family, Ken willingly helps families, when permitted, throughout the United States.
Visionary
Throughout his career, Ken, a tireless advocate for his clients, has sought justice and secured their future.
However, not every case of Cerebral Palsy can be explained by an avoidable medical mistake, leaving many children with special needs without recourse through the legal system. "What about the rest of these children," Ken asked. "Every family of a child with Cerebral Palsy deserves the same quality of care, treatment and access to needed information and resources."
To achieve this goal, centralized access to information, resources, experts and inspiration for all would be required. For example, a parent grasping for information after first learning of his or her child's diagnosis could research and explore information all at a single website portal. There, families could share experiences and offer support. Experts would report new developments in treatment and therapy. Vendors could display products and services. Information, resources, expert referrals and inspiration should be made available to all, Ken felt, 24 hours a day and 7 days a week.
Ken's dream became a reality when he founded MyChild™ in 1997 and launched the original MyChild™ flagship website. Since then, numerous families have benefited in important, life-altering ways, from receiving adaptive equipment, medical treatment and revolutionary therapy, to needed guidance, support and financial security for their child. Today, MyChild™'s dedicated researchers constantly scan the world for medical breakthroughs, news or developments affecting every child with Cerebral Palsy, and new information is quickly posted on the MyChild™ website. And, because of the popularity and important, groundbreaking work already achieved, the original MyChild™ website has been replaced with this website.
Education
Detroit College of Law – Detroit, Michigan
Licensure
Licensed to practice in Michigan on November 8, 1979
Licensed to practice in Tennessee in 1996
Licensed to practice in Pennsylvania on January 26, 1998
Licensed to practice in Wisconsin on February 23, 2000
Professional Memberships
American Bar Association – since January 21, 1980
State Bar of Michigan – since November 8, 1979
Michigan Association for Justice – since November 8, 1979
American Association for Justice – since December 12, 1979
Other Member Organizations
State Bar of Pennsylvania
State Bar of Tennessee
State Bar of Wisconsin
Birth Trauma Litigation Group
Advocacy
Passionately pursue the rights of children with special needs
Represent and Litigate
Accept legal responsibility in cases of medical liability where a child's Cerebral Palsy is due to deficiencies in care
Present Testimony
Present testimony in numerous State legislative hearings and appear before members of Congress on medical liability reform impacting the rights of children with special needs
Co-Chaired Industry Associations
Past Co-Chairman of Michigan Trial Lawyers Association's Legislative Committee
Past Co-Chairman of Michigan Trial Lawyers Association's Medical Malpractice Committee
Speak and Educate
Spoke at Michigan Association for Justice events
Present to lawyers, doctors, hospitals, and insurance company representatives
Education
Bachelor of Arts, 1976
Wayne State University
Detroit, Michigan
Juris Doctor, 1979
Detroit College of Law
Detroit, Michigan
Accessible
MyChild™ also encourages anyone seeking information to call the toll-free phone number, (800) 692-4453. There, the MyChild™ call center is staffed by knowledgeable and compassionate call center representatives, available to assist parents with needed information, or more information about the resources available at our websites. Convenient access is now readily available to all those searching for answers, looking for information, and in need of help, hope and inspiration.
Suggestions to improve this site are always welcome. Ken and his dedicated team of MyChild™ call center representatives are available at (800) 692-4453 and look forward to hearing from you.
Finally, Ken and his team have established the MyChild™ Cerebral Palsy Foundation to advance Cerebral Palsy research. To learn more about the MyChild™ Cerebral Palsy Foundation, how you can contribute, contact a MyChild™ call center representative or Ken Stern.
Would you like to talk to Ken Stern?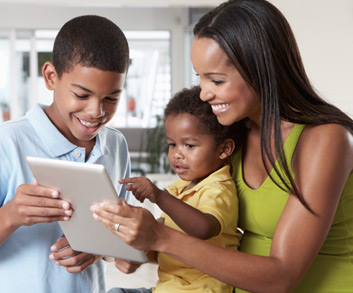 About MyChild™
As a comprehensive resource for everything related to Cerebral Palsy, MyChild™ provides information, tips, resources, encouragement and inspiration to individuals touched by Cerebral Palsy.
Most parents today are so busy with medical appointments, family obligations, and work that it can be difficult, if not impossible, to spend hours looking for resources. MyChild™'s comprehensive website is designed as a one-stop destination for information about treatments, resources and inspiration. The information is on one website for easy, time-sensitive access day or night. And, if you still have questions, our call center representatives are available to assist. To learn more,