Children with special needs, including Cerebral Palsy ("CP"), can be greatly limited by what toys they are able to use and enjoy. Symptoms associated with CP can become a significant barrier to using toys that children at the same age level are able to use. This is why small toys, particularly figurines, can be extremely important for parents as they represent a 'statue' or standing hero image, while also being simple to grasp. The popular Teenage Mutant Ninja Turtles cartoon show appearing on Nickelodeon has blind bags for sale that keep the toy inside a secret through packaging. However, there are unique blind bag codes for TMNT figurines that can help parents buy their child's preferred toy and avoid overspending.
First, we would like to explain why we think it is a positive thing to share the blind bag codes for TMNT to our community. We are not seeking to financially limit the manufacturer; actually, quite the opposite. While the concept of blind bags make sense for those families who can afford the mystery, having 4-5 of the same figure can be extremely disappointing to a child who is hoping to collect a set. For those children, it's much less about the mystery and more about emotionally connecting with a character line or television show (TMNT) in a tangible way.
Finding the Blind Bag Code
Where do you find the blind bag codes for the Teenage Mutant Ninja Turtles (TMNT) Mega Bloks toys on the package? Easy – along the back left side of the bag itself. Embossed along the edge of the Mega Bloks bag is a code that is used by the manufacturer to distinguish the bags and to ensure that each retail box is complete with each figurine. This is the blind bag code we are referring to; each character has a unique code that distinguishes it and lets you carefully choose for your child. As you will see below, they increase after the letter A, which is the only part of the code you really need to focus on.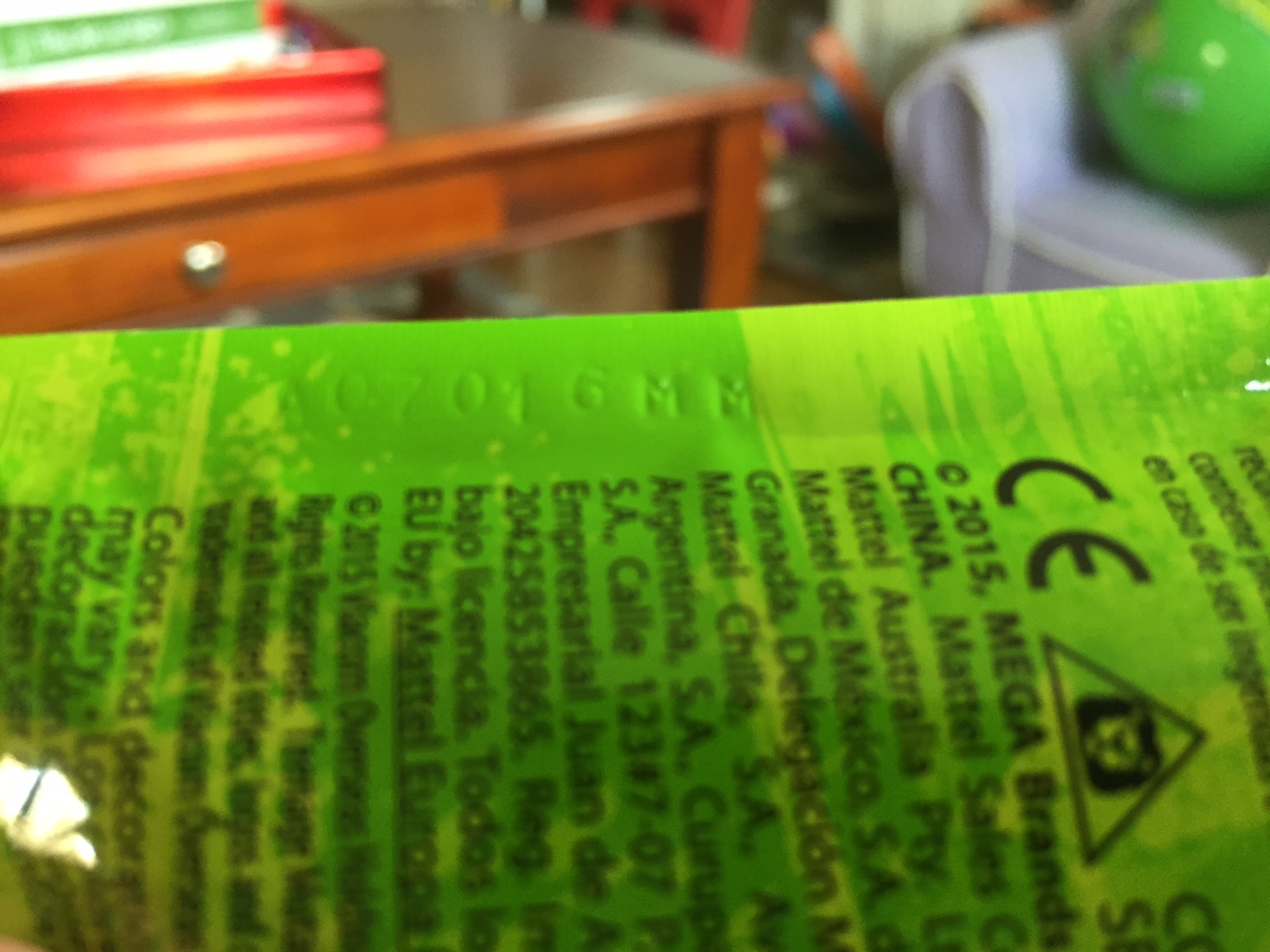 (Find your blind bag code here)
We hope that this guide of blind bag codes helps parents with limited options (and/or finances) make their child's day brighter, while also letting you take the mystery out of the purchase (and thrilling your child!)
With that said, the blind bag codes for TMNT that we have found are as follows:
(A blind bag opening video for Series 1 of the TMNT Blind Bags)

 
Series 1 Teenage Mutant Ninja Turtles (TMNT) Blind Bag Codes:
A07105MM: Donatello
A08105MM: Leonardo
A09105MM: Raphael
A10105MM: Michelangelo
A11105MM: "Holographic" Shredder (Translucent Red)
A12105MM: Krang
A13105MM: Special Edition Robotic Ninja Foot Soldier (six arms)
A14105MM: Shredder's Ninja Foot Soldier
(A blind bag opening video for Series 2 of the TMNT Blind Bags)
Series 2 Teenage Mutant Ninja Turtles (TMNT) Blind Bag Codes:
A04016MM: Donatello (Translucent Purple)
A05016MM: Raphael (with pre-mutation pet turtle)
A06016MM: Michelangelo (matte black with orange outlines/accessories)
A07016MM: Leonardo ('Mystic Leo' with Bow and Arrow and sword)
A08016MM: Slash
A09016MM: Master Splinter
A12016MM: Mousers (three in total, very small)
A13106MM: Special Edition Fong (Purple Dragons gang member)
We hope that you find these blind bag codes for the Teenage Mutant Ninja Turtles line of collector toys helpful – we'll continue to post different helpful guides for our parents to help their child dive into the fun of these common cartoon characters!