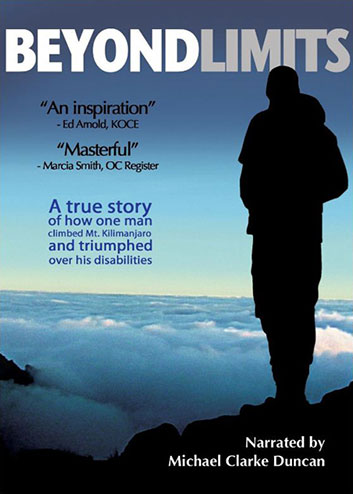 Mountain climber scales new heights on Mount Kilimanjaro
It's the tallest free standing mountain in the world; a majestic peak that is as beautiful as it can be a foreboding to those who seek to scale its rough terrain.
Mount Kilimanjaro is 19,336 square feet. It's located in the African nation of Tanzania. Its weather varies significantly from arctic, glacier-like conditions to that of a vast desert. To even the fittest among us, climbing the mountain would be a grueling prospect.
But Bonner Paddock, a California businessman and philanthropist with Cerebral Palsy, isn't of the opinion that any task is impossible, especially when a person has intense experiences encouraging them to act; namely the untimely death of his friend's seven-year-old son who also had Cerebral Palsy. Those experiences – and the determination to help children with disabilities – led Bonner to organize a delegation of friends to climb Mount Kilimanjaro. "Beyond Limits" is the story of Bonner's climb.
His efforts were chronicled in the 40-minute documentary feature, "Beyond Limits." The film was produced by Sleeper Productions and Mac's Café Films. The events of the film are narrated by the actor Michael Clarke Duncan.
"I came up with this expedition to start raising funds to build a center in Orange County for kids with disabilities," said Bonner, who founded the non-profit OM Foundation. "Kilimanjaro is a tough climb; but for me it'll be tougher with Cerebral Palsy." Bonner knew his physical challenges would complicate the challenge most already have.
Bonner explains in "Beyond Limits" that his disability first became noticeable to his parents when he was an infant; they noticed Bonner's toes curled under and inward, and that he had difficulty maintaining his balance. A diagnosis came when Bonner was 11 years old.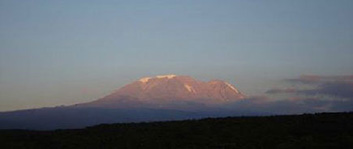 "When I was born the umbilical was wrapped around my neck, so I couldn't get any oxygen into my brain during the first critical minutes of my life," Bonner said.
The idea of climbing Kilimanjaro came after a tragic, and unexpected event in Bonner's life. He signed up to participate in a half-marathon organized by United Cerebral Palsy. He ran with a friend named Steve Robert, who was there with his son, Jake, 7, who had Cerebral Palsy.
But that very evening, Jake died unexpectedly in his sleep, and Bonner was devastated.
"I got the call that he died in his sleep, and I just told myself right then and there that I was going to do everything I could for the rest of my life; that this would never happen to another kid," Bonner said.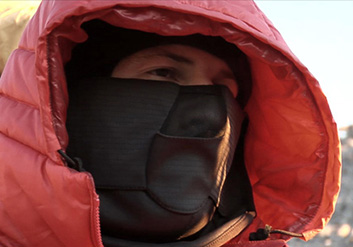 A year after Jake died, Bonner announced he would climb Kilimanjaro to raise funds to build a center in California, where he and Jake grew up. The center will allow for children to get comprehensive care and services in a one-stop shop, instead of once a week.
In the months leading up to the climb, Bonner has taken on an intense workout regimen. Because Bonner had never climbed a mountain before. He met with a medical specialist about his Cerebral Palsy to see if it's even possible. The specialist was really concerned about his safety, especially during night climbs, when he can't rely on his vision to keep him oriented in tough, unfamiliar terrain.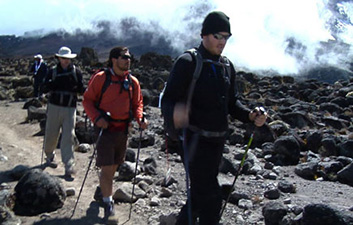 The film shows how Bonner prepared for Kilimanjaro by climbing Mount Whitney, which at 14,000 square feet is the tallest peak in the lower 48 states. The endeavor is successful, but his feet and legs are in severe pain. He is told to come in for two weeks of physical therapy, and is urged by his physician not to go to Africa until his physical condition improves.
After Bonner and his fellow climbers arrive in Arusha, Tanzania, he reflects on how his condition –specifically weakness in his legs – will affect his climb.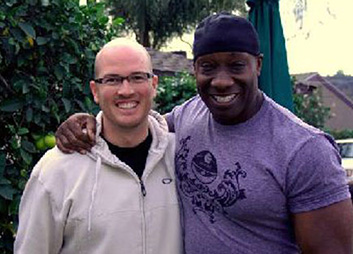 "We've been training for the last year," he said. "It seems that I take at least twice as long to heal as a 'normal person.'"
As the climb begins, Bonner and his team choose an eight-day route that is well-established. They begin at 8,800 feet, and then move halfway around the mountain to reach 10,000 feet, and then, the summit. He will climb with eight others, including two experienced Tanzanian guides.
On the first night, the climbers experience an unexpected development when the temperature drop to near-freezing levels because the sun set early. On the second day, one member of the delegation cannot continue the ascent.
During the climb, Bonner is often doubtful of his abilities.
"The magnitude of a climb like this, it's not just one thing I'm worried about, it's a combination of all of my fears and weaknesses and this mountain has all of them," he said. "It's the distance, it's the altitude, it's my legs, its balance, any one of these things can potentially end my climb, but if you combine them all together, what if it's too much for me to handle?"
"Beyond Limits" documents the triumphs and setbacks of Bonner's journey up the mountain, from his physical pain, to a setback that causes the climbers to temporarily descend, to the whirlwind of emotions the climb brings out as Bonner and his friends ascend the mountain. Additionally, it also depicts his visit to the Usa River School in Tanzania, which serves children with disabilities.
Bonner's hope for his journey is that the faith that children with disabilities inspired within him after he announced he would climb Kilimanjaro would be well-placed, and that he can overcome personal fears that some disabled individuals experience every day.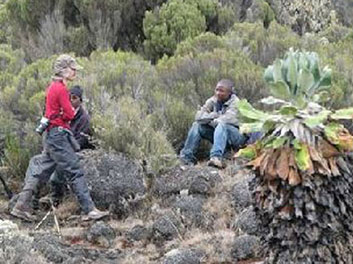 After the climb, he meets Faith Langhorn – young fan with Cerebral Palsy.
"Faith takes on her own mountain every day," he said. "This center is going to get her, and other kids with disabilities to the top."
"Beyond Limits" is dedicated to Bonner's young friend, Jake Robert. It is directed by Kent Bassett, produced by Mitchell McIntyre and executive produced by Michael Anderson.
OM Foundation
Bonner Paddock is furthering his promise to those touched by Cerebral Palsy with the OM Foundation (OMF) to fund the establishment of early learning centers in the United States and Africa. They are interested in "embracing the strength and motivation to transcend Cerebral Palsy and change everything we think is possible!" In doing so, they hope to further the belief that "any one person can make a difference if they dedicate themselves to look beyond their own personal limits to achieve their goals."
To purchase "Beyond Limits" on DVD, visit:
To view "Beyond Limits" Movie Trailer, visit:

Of course parents already know their child's journey is the stuff movies are made of, but as it turns out, there are several movies about individuals with Cerebral Palsy and how their condition has affected their lives. Here are some films that tell stories about inspiring people.