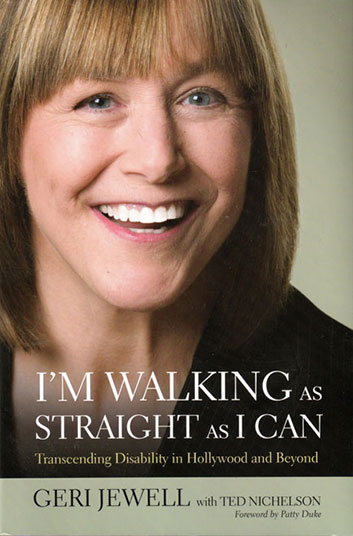 Geri Jewell
Actor, Comedienne, and Motivational Speaker
Geri Jewell first made us laugh as Blair Warner's cousin on the 80s television hit series "The Facts of Life." But, being the first actor with a disability to have a regular role on a prime time sitcom had as many challenges as it did rewards.
Actress and comedienne credits tenacity, determination for showbiz career
When Geri Jewell was 13-years-old, she wrote a letter to the reigning comedienne of the 1970s, Carol Burnett. In the letter, Geri explained that she wanted to be a comedic actress so that she too could make people laugh.
"I was mesmerized with Carol Burnett," remembered Geri, 56. "I was fascinated at the fact that they were laughing with her, not at her."
Much to Geri's surprise, her idol wrote back. The letter said: "Get into every aspect of acting, including school projects. There's no guarantee that you're ever going to be professional. More than anything else, just keep putting one foot in front of the other until you get where you want to go."
For Geri, truer words were never spoken. The first regularly featured actor with a disability on a prime time television sitcom, Geri was diagnosed with Cerebral Palsy as an infant. Though we see a sprinkling of actors on television with a disability today, in the 1980s, the concept of a recurring television character with a disability was virtually unheard of.
"I was mesmerized with Carol Burnett. I was fascinated at the fact that they were laughing with her, not at her."
– Geri Jewell
By appearing on "The Facts of Life" Geri trail blazed a trail, even though that's not what she intended.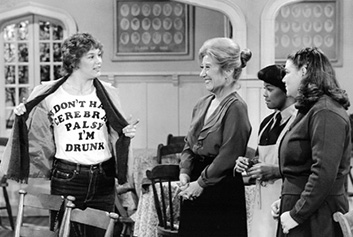 "I didn't know the significance my appearance on television has until later," Geri remembered. "It would take me a long time to understand it. But after I first appeared on [on television], I received thousands of fan letters.
"I received letters that said, 'You changed my life,'" she said. "It took a while for me to understand that."
Today, Geri is thankful she didn't initially understand the barrier she broke for entertainers with disabilities. Knowing, she said, would have created a lot of pressure.
As she tells it, having Cerebral Palsy in Hollywood is about, as Carol Burnett said, putting one foot in front of the other.
A born performer
Geraldine Ann Jewell was born three months premature on September 13, 1956 in Buffalo, New York, but her parents, Olga and Jack, moved her to Orange County, California, when she was young. She was born early with brain injury due to a car accident her mother sustained while six months pregnant.
Because she had Cerebral Palsy, Geri sometimes had to contend with bullying from peers, who sometimes had a laugh at her expense. Early on, she learned that using humor diffused potentially hurtful situations.
"I think as a kid I compensated for being different and not being understood," she said. "I made people laugh, and it made other people more comfortable. It was a skill I honed from a very early age."
By the time Geri graduated from high school, she knew she wanted to be a performer. But she instead enrolled in college, first at Cyprus College in Cyprus, Calif., and then at Fullerton College, in Fullerton, Calif. It was her intent to transfer to UCLA-Fullerton to earn a degree in psychology and theater arts. But fate would intervene.
"I had been part of a special education system that compromised my education, and it caught up to me in college," Geri said. "The first time I was in mainstream classes was when I was in college, and I had gaps in my education. And on top of that, I saved all of the difficult classes until the final year."
"I remember sitting in the disabled student services office to tell them I was going to fail anatomy and physiology," she said. "I told Alex Valdez, who was blind, that I was going to fail and that I wanted to be in show business anyway. He said to me, 'Oh, you need to go to The Comedy Store like I do and tell blind jokes.' I said to him, 'But I see perfectly.'"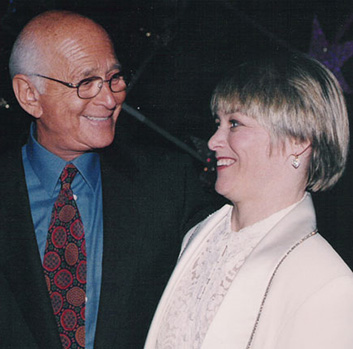 Geri took her friend's advice, and in 1978, a stand-up comic was born. She dropped out of college and performed at The Comedy Store in Los Angeles for two years using humor and her personal experiences to facilitate change in the way others view disability.
In 1980, Geri was performing at the Second Annual Media Access Awards when fate took another turn. The shows producer Fern Field and her husband Norman Brooks introduced Geri to Norman Lear, the producer of "The Facts of Life." Her destiny was sealed three months later when she was cast in the role of Geri Tyler, the cousin of prima donna Blair on the series, a role she played in 12 episodes from 1980 to 1984.
Geri would appear as Officer Rebecca Scanlon in "21 Jump Street" in 1982, as well as guest appear in Emmy Award-winning television movie "Two of a Kind" with Robby Benson and George Burns in 1982, an episode in "Inside America" in 1982, and an episode in "On Stage America" in 1985. From there, Geri went on to land another recurring role as Rose in the popular soap series "Young and the Restless" that would last 9 episodes in 2004. More recently, she received Emmy consideration for her role as a maid named Jewel on "Deadwood," a hit HBO series during her lengthy span through 23 episodes from 2004 to 2006.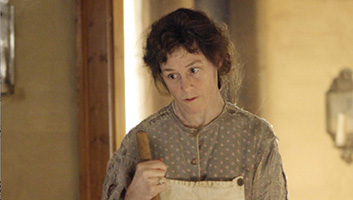 Since "Deadwood," Geri appeared as Holly in an episode in "Strong Medicine" in 2005, appeared in "Alcatraz" in 2012, and "Good Day L.A." in 2013. She is filming "My Next Breath" which is scheduled for release in 2014.
A veteran of the stand-up circuit, Geri also appeared in cable comedy shows, including A & E's "Evening at the Improv" and VH1's "Standup Spotlight."
"I had worked on a pilot with Sid Caesar, and it wasn't picked up, but it was an incredible opportunity to work with a comic legend," she said.
Although she appeared on television and was known for her comedic talent, her notoriety led to a side career as a motivational speaker and trainer. She consults on topics of diversity and disability for several Fortune 500 companies, including Hewlett Packard and AT&T, as well as to the military audiences including the Central Intelligence Agency, The U.S. Department of the Treasury and the U.S. Army.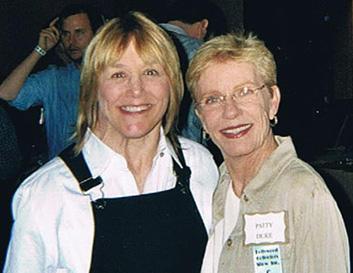 In April 2011, Geri's autobiography, "I'm Walking As Straight As I Can: Transcending Disability in Hollywood and Beyond," was released. The memoir covers her accomplishments as an actor with a disability, as well as her personal journey through diversity, adversity and LGBT advocacy told with grace and humor. She includes the behind-the-scenes glimpse of a life of a child star with a disability, her struggle with chronic pain after an accident in 1999, her appearance at the White House, and the reveal of her personal life.
A sustained run with disability
In terms of her career, Geri said that having a disability is both a positive and a negative because it can be the reason she is – or isn't – offered a role. Still, Geri has enjoyed a long career by anyone's measurement.
"There's a yin and yang aspect of it," she said.
Geri said the fact that her parents created an environment where she could follow her dream was a significant factor in her success.
"My parents knew I was serious about a career in show business," she said. "Like any parents, they had reservations about my dropping out of college. I think they would have rather that I earned a degree; as parents, how can you support it 100 percent?" But they didn't stop her.
"It was hard for them to watch me make the move; it was scary for them because they knew the strongest asset you have as a person with a disability is your mind. It's not like you can just go make a living as a waitress."
Today, she said there has been some improvement for performers with disabilities. But, Geri still thinks there's a long way to go.
"There have been a lot of improvements," she said. "But it's still hard – I hope to see a lot more improvement during my lifetime."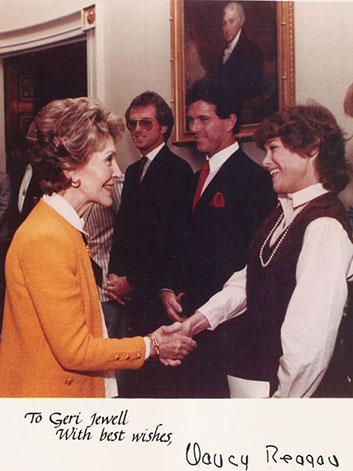 Her advice to young people with disabilities is the same as Carol Burnett wrote all those years ago – take advantage of all opportunities, and put one foot in front of the other.
"People who don't get out of their comfort zone don't grow. I don't believe in failure; I believe there are setbacks that are put into our path to teach us something and move us in a different direction."
– Geri Jewell
"I got 'Deadwood' when I was standing in a pharmacy," she said. "This guy told me that he was a fan of mine, and I told him thank-you. He turned out to be David Milch, who executive produced the show.
"I looked at the ceiling and said, 'God, you have a really quirky sense of humor,'" Geri recalls. "I'm standing here with CP and a broken neck and David Milch wants me to ride a horse.
"He wrote his phone number on an anti-depressant ad and told me to call him," said Geri, who landed the role as Jewell.
She said any actor, disabled or not, should remember that the road to success means pushing beyond comfort zones and believing in oneself.
"People who don't get out of their comfort zone don't grow," she said. "I don't believe in failure; I believe there are setbacks that are put into our path to teach us something and move us in a different direction."
About taking one step at a time, Geri added "When I started doing stand-up, I had no idea where it would go or how it would work out. But I was willing to give it shot."
To learn more about Geri:
Geri Jewell's official website
Geri Jewell's official website
Geri Jewell's acceptance of the AFTRA Disability Awareness Award on October 6, 2011 at the 2011 Media Access Awards breakfast.
Geri Jewell's television credits
Artists with Cerebral Palsy

Painting is a popular pastime with an end result that's as precise as the skill required to compose and execute images on canvas. Artists with Cerebral Palsy, however, know that the most intricate brushstrokes are often not made by the hand or fine motor skills alone.