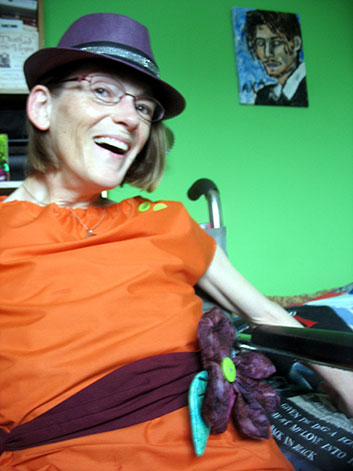 For artist, natural talent makes for good business
For most artists, playing their craft is a solitary pursuit that brings enjoyment and a sense of creativity. For Anne Abbott, art is not only an opportunity to share her talent, it's also a burgeoning business.
Anne, now 54 and a resident of Toronto, Canada, spends most of her days surrounded by canvases and boards, with tubes and jars of acrylic paint within her reach, at her apartment, which is both a living space and thriving studio.
"I love painting," said Anne, who has Cerebral Palsy and communicates with the assistance of a computer that she types all of her thoughts, comments and responses on. "It takes me to another dimension where I can focus on forgetting about everything. And it feels brilliant to create something beautiful."
Although painting has been a lifelong pursuit for Anne, it also remains difficult.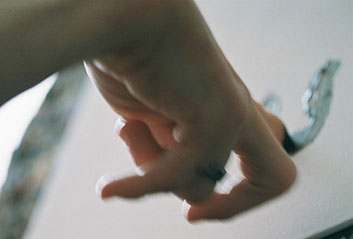 Anne has spastic Cerebral Palsy, which causes uncontrollable movement, and, she has limited use of her arms. Her amazingly intricate images are painted with only one finger on her right hand.
Anne has never let the fact that something is difficult stop her, however. Today, she participates in several art exhibits, sells her art, and offers products emblazoned with her artwork to her fans. And, Anne is often commissioned by customers to create specific paintings.
"Through the years I've taught myself to remain as a steady as possible," Anne said. "That can be hard because of the spasticity. It's just something I learned to do over time."
Growing up creative
Anne grew up in the town of Scarborough, which is south of Toronto. She is the daughter of Verna and Brian Abbott, and she has an older brother, Bruce.
The Abbott family was very close, Anne said. But about a year after Anne's birth, Verna began to notice that her daughter did not sit by herself in the way her son had. It was then that the family received a diagnosis of Cerebral Palsy.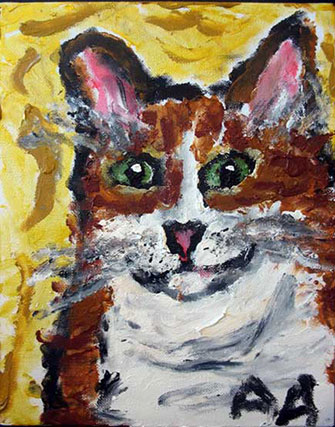 Anne's parents worked hard to find activities she could take part in, and at about three years old, paints were introduced into the home. Painting captivated Anne, and throughout the next several years, Anne developed her talent and worked hard to fine-tune her abilities. She also attended public schools; first at a school designed to meet the needs of special needs children, and then to local high school in Scarborough.
After high school, Anne took some college courses, mainly in writing and business, at Centennial Community College in Toronto. Both of these subjects would become useful in Anne as she began to sell her artwork.
Eventually, Anne's artwork gained attention, especially for her paintings of animals. So, she decided, why not try to turn her art into a business?
"I have a website and I'm a very active blogger about my art and about my life," Anne said. "I've worked hard [to get exposure]."
From there, Anne opened a booth at the popular St. Lawrence street market, where there are several artists selling their work alongside crafters and a large farmer's market.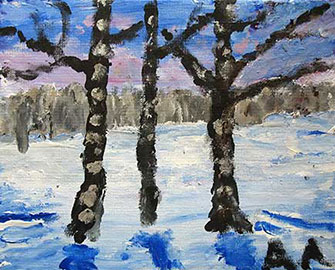 "People would come by and comment about the artwork," she said. It wasn't long before pet owners – particularly those with cats – began requesting she paint their furry friends.
"They will provide me with a photograph, and I'll paint it," she said.
One her website, Anne also offers notecards that depict her work, as well as mugs and T-shirts.
But most of the time, she's at her canvas, dreaming up new ways to portray cats and dogs, flowers, and abstract concepts in art.
"Right now, the cats are the most popular paintings," Anne said.
Additionally, Anne has also taken part in two exhibits; the first at the Show Gallery, and the 519 Community Center.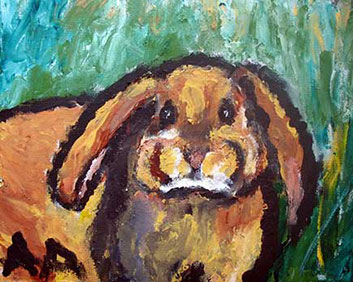 New aspirations
Currently, Anne lives in an apartment, and although she types and paints on her own, she needs help with many other tasks, and has hired assistants to help her. To get around to the artist's market and around her neighborhood, Anne uses a power wheelchair.
One of the new projects Anne would like to take on is authoring a book about the importance of being able to choose one's own assistants; she had bad experiences with the assistants she hired through the apartment complex where she lives.
"I wanted to write the book so people can have control," she said. Anne added that although she now has assistants of her choosing, she has responsibility for their work schedules, replacing helpers after they resign, and all other issues that come with hiring and managing employees.
Another project Anne is planning is an art exhibit that covers the process of grieving, which is something that is close to her heart. Anne lost her mother, Verna, in 2012, and her father, Brian, several years ago. Anne said that her art was an important facet of her healing process, and one she would like to share.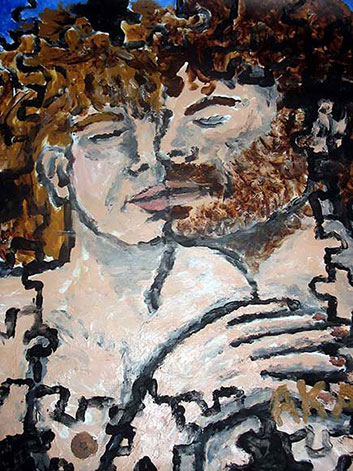 "I think something like an exhibit would help people," she said. "I'm grieving both my mom and a cousin, and I think a show might help others who are also grieving to know that they're not alone."
Although Anne has a business, she also receives a disability pension in Canada that allows for her to earn a certain amount of money without incurring a penalty.
Anne said that she doesn't believe people with disabilities get enough opportunities to make a go of it in the business world.
"I definitely don't think people have enough opportunities, and it's terrible," she said.
But Anne said that's not reason for a person with a disability to not pursue their creative or career goals. For her own part, Anne said she's been lucky not to have very many naysayers in her life that doubted her ability to be a working artist.
"People who know me know I'm very determined," she said.
Anne has one piece of very important advice for others with disabilities that want to live creatively, start a business, or pursue as passion.
"I tell people to go for it," she said. "You never know what you can do until you do it."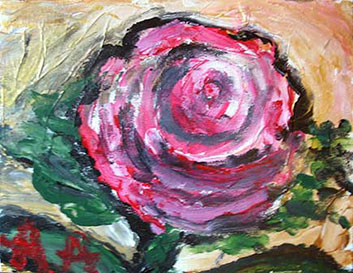 Anne said that her story is proof positive that people with disabilities can live full lives, and that each day, it's important to turn impossibilities into possibilities.
"My philosophy on life is to do as a much as you can to enjoy," she said. "Don't let anyone try to discourage you."
For more information on Anne:
Artists with Cerebral Palsy

Painting is a popular pastime with an end result that's as precise as the skill required to compose and execute images on canvas. Artists with Cerebral Palsy, however, know that the most intricate brushstrokes are often not made by the hand or fine motor skills alone.