Call (800) 692-4453 today or fill out our form below
After their child is given a Cerebral Palsy diagnosis, parents are often left confused and concerned about what the future holds for their child (and family!) Our organization was founded on the bases of assisting parents by providing them important, effective resources that they can use to begin the process of getting the help they need from organizations, the government, support groups and more!
One of the fantastic MyChild™ resources available comes in the form of our kits. When you call us, one of our center representatives will be able to provide important assistance in finding the unique resources your family needs. Through a short interview about your child and his or her diagnosis, we are able to send you (via email, making it available to you immediately!) a wealth of information that is tied specifically to your child's CP condition and your family's important needs. This tailored approach is unmatched and ensures you get the help you deserve.
The following is a list of available kits that are specifically tied to families who suspect or have recently been given a Cerebral Palsy diagnosis:
Awaiting Diagnosis
If your child has suffered a birth injury or complications related to the pregnancy, you may already suspect that Cerebral Palsy will be a factor in your child's life. If you are still awaiting a formal diagnosis, please contact us to request the following kits:
Kit No. 121 – Signs of Developmental Delay
Kit No. 131 – The Cerebral Palsy Diagnosis Guide
Kit No. 142 – The Cerebral Palsy Risk Factor Checklist
Recently Cerebral Palsy Diagnosis
In the days, weeks and months after a child receives a Cerebral Palsy diagnosis, there is a lot of work to be done. Our kits tied to a recent Cerebral Palsy diagnosis are specifically aimed at taking the guesswork out of this process and providing you the first steps needed to get the assistance and support your child deserves. If a medical professional has diagnoses your child with Cerebral Palsy, please contact us to request some of the following kits:
Kit No. 200 – The Cerebral Palsy Starter Kit
Kit No. 201 – Getting Started with Government Benefits
Kit No. 210 – The Introduction to Cerebral Palsy Treatment
Kit No. 220 – Conditions Commonly Associated with Cerebral Palsy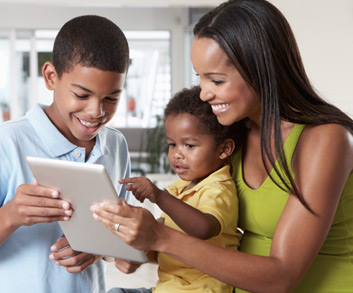 About MyChild™
As a comprehensive resource for everything related to Cerebral Palsy, MyChild™ provides information, tips, resources, encouragement and inspiration to individuals touched by Cerebral Palsy.
Most parents today are so busy with medical appointments, family obligations, and work that it can be difficult, if not impossible, to spend hours looking for resources. MyChild™'s comprehensive website is designed as a one-stop destination for information about treatments, resources and inspiration. The information is on one website for easy, time-sensitive access day or night. And, if you still have questions, our call center representatives are available to assist. To learn more,